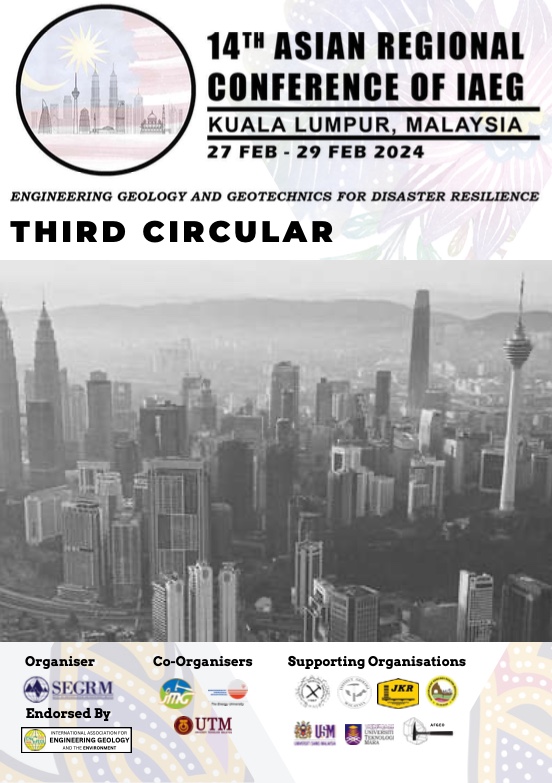 Society for Engineering Geology and Rock Mechanics Malaysia (SEGRM) is the Malaysian National Group for International Society for Rock Mechanics Rock Engineering (ISRM) and International Association for Engineering Geology and the Environments (IAEG). We are pleased to inform that SEGRM and IAEG will be organising an international conference and exhibition where details of the event are given below:
Title: 14th ASIAN REGIONAL CONFERENCE OF IAEG
Date: 26TH – 29TH FEBRUARY 2024
Venue: UNIVERSITI TEKNOLOGI MALAYSIA (UTM), KUALA LUMPUR, MALAYSIA
The objectives of the event are to provide an ideal opportunity and platform for professionals from the international engineering geology and geotechnical engineering community to exchange the latest experiences and ideas, particularly on the conference theme "Geoscience and Engineering for Disaster Resilience".
To submit your extended abstract, click the link below:
Kindly note that the deadline for Extended Abstract Submission is
15th August 2023
For more information, visit our website at https://www.arc14.asia/ or you may email to This email address is being protected from spambots. You need JavaScript enabled to view it..
Come and join us!
Thank you very much.